2022-2023 Macomb Bar Association Board of Directors Elections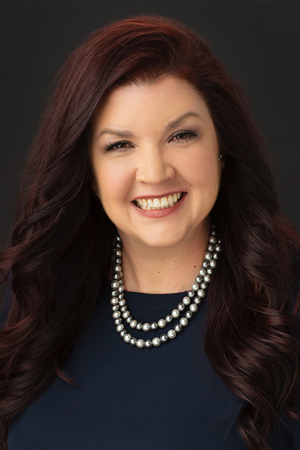 President
Lori K. Smith, O'Reilly Rancilio PC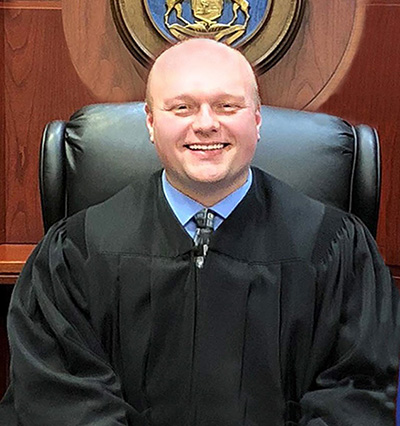 President-Elect
Ryan Zemke, 41B District Court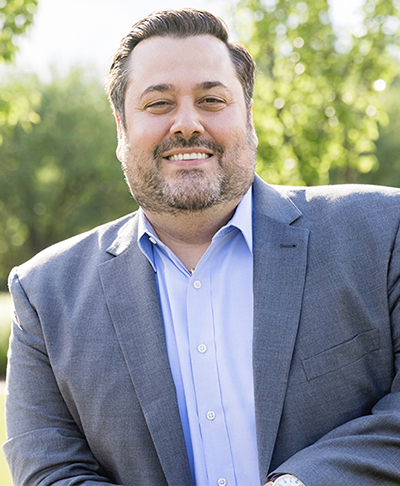 Immediate Past President
Frank Briguglio, Clarkston Legal
Secretary Candidate
Dana Freers, Freers, Freers & Freers
I attended undergraduate at James Madison College at Michigan State University and got my bachelor's in Social Relations.  I then went to law school at Detroit College of Law at Michigan State University and graduated in 2004.  I passed the bar in 2004 and became a member of the MCBA that year.  I've been a member every year since.
After I passed the bar, I practiced criminal defense for a couple years.  Then I owned and operated my own business, a Biggby Coffee franchise, in Roseville for approximately 3 years.  After we sold the business, I returned to the practice of law.  I practiced part time for the next few years while I got guardianship of my niece and had 3 children of my own.
I currently practice law with my father, Steven Freers and my sister Erin Freers-Cole.  We run a general practice firm located in Fraser.  We handle all types of cases including criminal, civil, family, probate, real estate, landlord-tenant and collections.  My practice is almost exclusively in Macomb County.
While I haven't been involved in MCBA leadership, I regularly attend bar activities and seminars.  I recently joined the Macomb County Bar Foundation and the Women Lawyers Association of Michigan.  I'm also a member of the Eastpointe-Roseville Chamber of Commerce, the Fraser Lions, the Fraser First Booster Club and the Roseville Optimist Club.
There is no better place to practice law than Macomb County.  I love being a lawyer and I feel so blessed that I get to do that here.  Macomb County has a tight knit group of lawyers that share a real camaraderie and a real willingness to help each other out.  I am never in a court where I don't know most people and everyone is always willing to pitch in so someone can run to the next court they have to be in that same morning.  I have always been proud to be a member of the MCBA.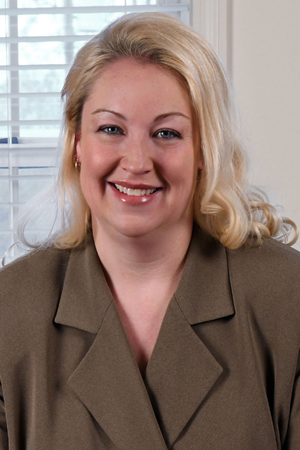 Treasurer Candidate
James L. Spagnuolo Jr.,  Macomb Law Group

Before becoming an attorney, I had a life-changing stint in the United States Marine Corps that shaped the rest of my life, and even my career as an attorney. You see, every marine has 14 leadership traits instilled in them in bootcamp: Justice, Judgment, Dependability, Integrity, Decisiveness, Tact, Initiative, Endurance, Bearing, Unselfishness, Courage, Knowledge, Loyalty and Enthusiasm. I've carried these traits with me wherever I go, and I've worked to instill them in the attorneys and staff at J. Spagnuolo & Associates, P.C. and every case we handle.
I have spent my entire legal career working for people injured or killed in auto accidents and from other forms of negligence, most notably the victims of negligence in adult foster care / group homes.
I began working in personal injury law more than 20 years ago, starting as a law clerk during my first year of law school at Wayne State University School of Law in Detroit. After passing the bar exam in 2002, I went on to become a partner at a series of law firms before opening the Macomb Law Group in 2017. Most recently, I've taken that same approach, team, mentality and track record to our clients throughout St. Clair County.
I have a genuine passion for helping people taken advantage of or who have been injured as a result of someone's negligence. I have vast experience handling truck and car accident cases — including filing a lawsuit against the negligent parties, to compensate my clients for their injuries, as well as filing a lawsuit against my client's insurance company for refusing to pay benefits my client is entitled to under the policy my client paid his/her hard earned money for to protect them in the event of an accident.
My 19 year old son was born with Down syndrome, allowing me a unique perspective into the world of persons who have disabilities.  Over the past 19 years I have developed a passion for helping adults, with issues similar to my son, that have become victims of the negligence and/or greed of those who are responsible for their safety and well being.  Like any adult, people with cognitive disabilities want independence as they achieve adulthood.  To allow them to obtain independence oftentimes these adults, our most vulnerable in society, will move into an Adult Foster Care/Group Home, where they have a staff of direct care workers who provide them the support, services and protection they require.  Sadly, many times the owners of these homes are more concerned with the "bottom line" over the safety of the residents, and thus inadequately or inappropriately staff the homes.
During my years of practice, I have also handled product defects cases, wrongful death actions, and other forms of personal injury claims.
I am a proud veteran of the United States Marine Corps, receiving an Honorable Discharge, and am a lifetime member of the Disabled American Veterans. I also proudly serve on multiple boards: Vice President of the Chippewa Valley Educational Foundation, a nonprofit that raises money to help further education in the Chippewa Valley School District,; and as a Director on the board of the Macomb County Bar Association.
I live in Clinton Township with my wife, children and two dogs, who, I happily report, take up most of my free time…I wouldn't have it any other way!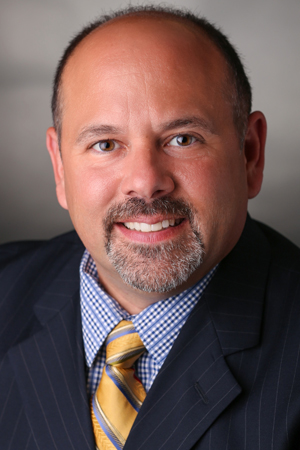 Director Candidate
Sean Blume, Blume Law Offices PLLC
Attorney Sean Blume has devoted his legal career to the well-being of children and families. Sean has been an attorney in private practice since 2007, representing clients in Michigan in juvenile law, family law, estate planning, and probate matters.
Sean began his legal career working for Wayne State Law School's Development Office, then transitioned into managing grant programs helping young people who were aging out of foster care successfully transition to independence. His efforts contributed to the programs he managed becoming national models for assisting transitioning foster youth. Following this experience, Sean spent a year working as a staff attorney and policy analyst for Detroit City Councilwoman Sheila M. Cockrel.
Sean spent the next four years working at Lincoln Hall of Justice in Detroit, defending juveniles who were charged with crimes and also being appointed as attorney for kids whose parents were dealing with abuse and neglect cases.
In 2007, Sean founded the Blume Law Group in order to focus his efforts on the work he loved best: serving families and children. For over a decade, Sean has represented families in divorce, custody, support, guardianship, estate planning and probate matters, including cases involving high conflict, significant assets, and other complex issues. Local courts have even recognized Sean's commitment to children's well-being and have appointed him as a Lawyer-Guardian ad Litem (LGAL) to represent the children's best interests in family law custody and parenting time disputes.
Sean recognizes that all families are unique, so he takes a creative approach to resolving family disputes. He is trained in mediation and the Collaborative practice model, both of which allow him to see the pathway to resolution in cases which are complex and possibly even combative. He also has years of courtroom trial experience and is able to prepare cases to be tried in the instances where a more peaceful path isn't possible. Having these different skill sets allows Sean to approach each case using the tools most likely to bring along a successful resolution. He views an attorney's role as one of helping to resolve disputes and reducing stress on children, rather than just fueling the fires of hostility, which really only creates stress for the entire family (and needlessly raises their legal bills).
In addition to his work with clients, Sean also serves on the Family Law Council for the State Bar of Michigan and is currently serving as President of the Macomb County Bar Foundation Board. When not working, Sean enjoys bicycling, discovering local artists, and spending time with his family and their Shih Tzu.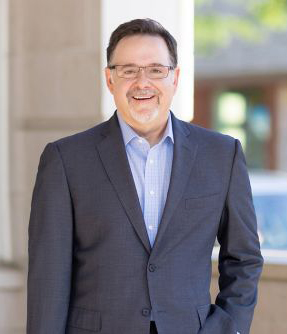 Director Candidate
Hon. John Chmura, 37th District Court
John Michael Chmura was born in Detroit in 1962.  He spent his very early years in what was then known in the early '60s as "Poletown."  In 1965, he moved to Warren where he currently resides.
John attended Beaver Elementary, Carter Junior High, and Cousino High Schools.  Upon graduation, he attended Michigan State University getting a degree from James Madison College.  He then attended the University of Wisconsin Law School, graduating in 1988.
Upon passing the Michigan Bar Exam in 1988 (John is also a member of the State Bar of Wisconsin), John entered private practice.  Like most Macomb County sole practitioners, John had a general practice.  He practiced in the areas of criminal law, family law, real estate, and bankruptcy.  In 1991, he was appointed to be a Macomb County Public Administrator by then Attorney General Frank Kelley and so began to specialize in probate law.
While in private practice, John was involved with numerous charitable, cultural, civic, and bar-related organizations.  Some of these include his service as president of the Macomb County Bar Association Young Lawyers Section, treasurer and president of the Polish American Legal Society, and treasurer of the Macomb County Probate Bar Association.
In 1996, John was appointed by then Governor John Engler to the 37th District Court bench, a position which he currently holds.  (John is the longest currently serving trial judge in Macomb County.)  In 2008, he was appointed by the Michigan Supreme Court to be that Court's Chief Judge, also a position which he currently holds.
Today, John is a member of many clubs and organizations.  Proud of his Polish heritage, these include a number of ethnically themed groups.  Since 2008, he has served as Parliamentarian of the State Bar of Michigan Representative Assembly.
John has been married 29 years to Ann Marie, a science teacher at St. Anne School in Warren. They have two boys, Jonathan and Andy, who are, respectively, 27 and 25.
John's interests include anything having to do with Michigan State football and basketball.  He is an avid craps player.  His favorite novel is Hunter S. Thompson's Fear and Loathing in Las Vegas.  His favorite movies are The Godfather (Part I) and Amadeus.  He loves music with a particular interest in anything written by Mozart, The Who, The Doors, and Beethoven (not necessarily in that order).
John is eager to serve as a member of the Macomb County Bar Association's Board of Directors.  He hopes that his 34 years of private practice and judicial experience will be useful in making an already superior Bar even better.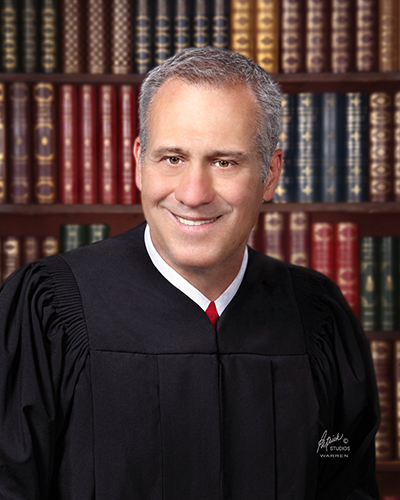 Director Candidate
Sherriee Detzler, Law Offices of Sherriee Detzler PLLC
Sherriee Detzler has dedicated her career to helping others succeed----through law school, studying and passing the bar exam, and beginning their careers.  When the legal market saw a downturn, she assumed the roll of mentor to any newly admitted attorney, who just needed a lift and guidance.  She prides herself on continuing that support through her current open call policy---no matter what the issue is or the time of day---she will make herself available.  Sherriee has a vast group of colleagues, or more appropriately, friends, so if she cannot help directly, she will suggest another to assist.  That is just part of how she "pays it forward".  The Macomb County Bar Association Kimberly M. Cahill Civility Award in 2014 and the Michigan Association of Treatment Court Professionals Hero Award in 2019, are just a couple of the accolades justly awarded to her.    Recently she began her position with Access Lex Institute whose mission is to Empower the Next Generation of Lawyers™.  She is also a first term Commissioner for District D, serving Macomb and St. Clair County Attorneys on the State Bar of Michigan Board of Commissioners.  Based on her dedication and passion for our profession, she will bring vision and enthusiasm forward and share her time and talents with Macomb County Bar Leadership,  if elected as Director on the Macomb County Bar Association Board of Directors.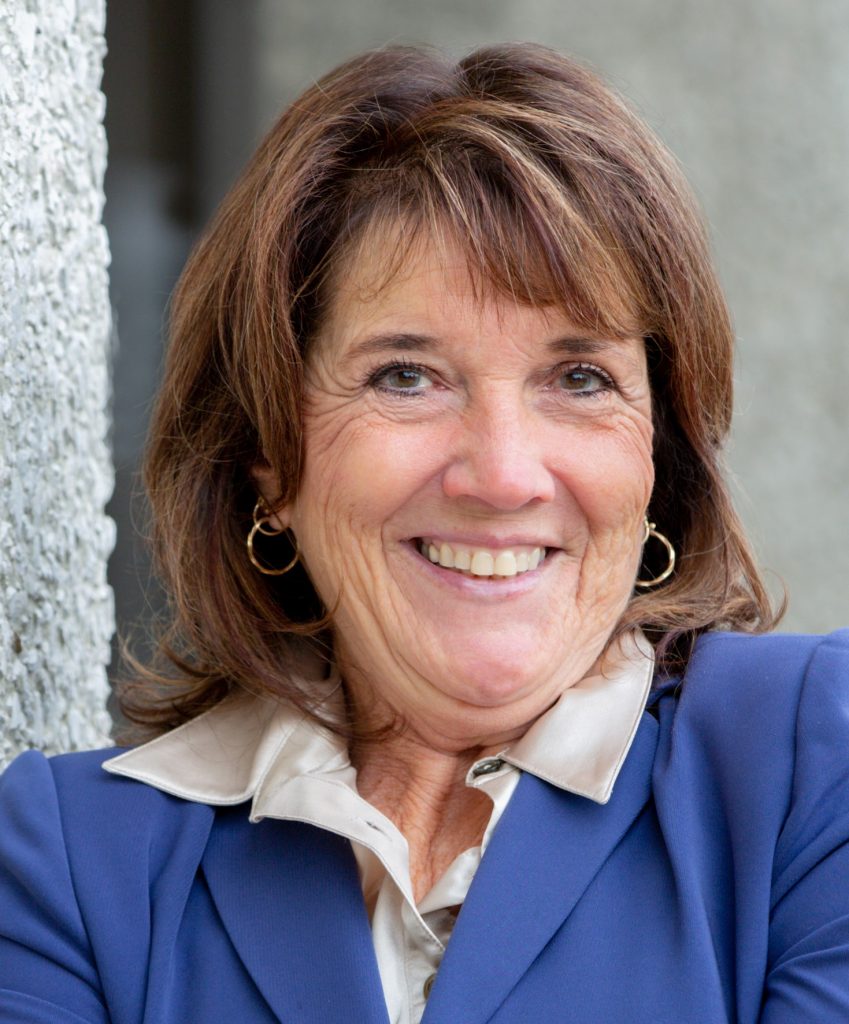 Director Candidate
Erin Freers, Freers, Freers & Freers 
Erin Freers-Cole has been a member of the Macomb County Bar Association since she was licensed to practice law in 2006.  She runs a general practice firm located in Fraser, MI and has the privilege of practicing with both her sister, Dana Freers and father, Steven Freers.  She handles a wide variety of cases including civil, criminal, landlord tenant, real estate, business, probate and family law.  She also interned in the Warren City Attorney's Office for two years prior to being admitted to the Bar.  Erin received her J.D. with honors from the University of Detroit Mercy and her Bachelor's from Michigan State University.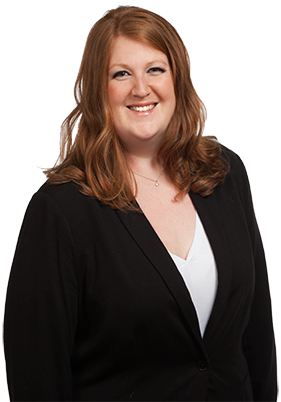 Director Candidate
Angela Medley, Polizzi & Medley Law
Angela M. Medley is an experienced family law attorney. This former district court prosecutor aids her clients in a variety of matters, including conflict resolution through negotiation, mediation, and trial. She is primarily focused on family law, including cases regarding divorce, child custody, enforcement and modification of support obligations, and post-judgment actions.
Angela was selected by Super Lawyers for the past three years as a Rising Star, a distinction bestowed upon only 2.5% of attorneys in Michigan.
Angela is on the Board of Directors for the Macomb County Bar Association and the Macomb County Bar Foundation, she is a member of the State Bar of Michigan,  the Women Lawyers Association of Michigan (WLAM) Macomb Region, and she is a representative for the 16th Circuit in the State Bar Association Representative Assembly. She attributes much of her success as a lawyer to her involvement in the WLAM and the mentoring she received as a benefit of her membership.
In 2014, Angela graduated from the University of Detroit Mercy School of Law. She graduated summa cum laude from Baker College of Clinton Township where she earned a bachelor degree in business administration.  She considers her greatest legal attributes to be her business background and her practical life experience, both of which enable her to provide quality service to her clients in a manner that achieves practical results. She possesses a keen ability to anticipate the needs of her client, and she strives to obtain the best possible outcome for each client.