The Macomb Bar offers a variety of events that makes us unique.  Our relationship with the Macomb County Bench is like no other.  Network with your colleagues, take one of our seminars, come to a committee meeting.  Make the most of your membership!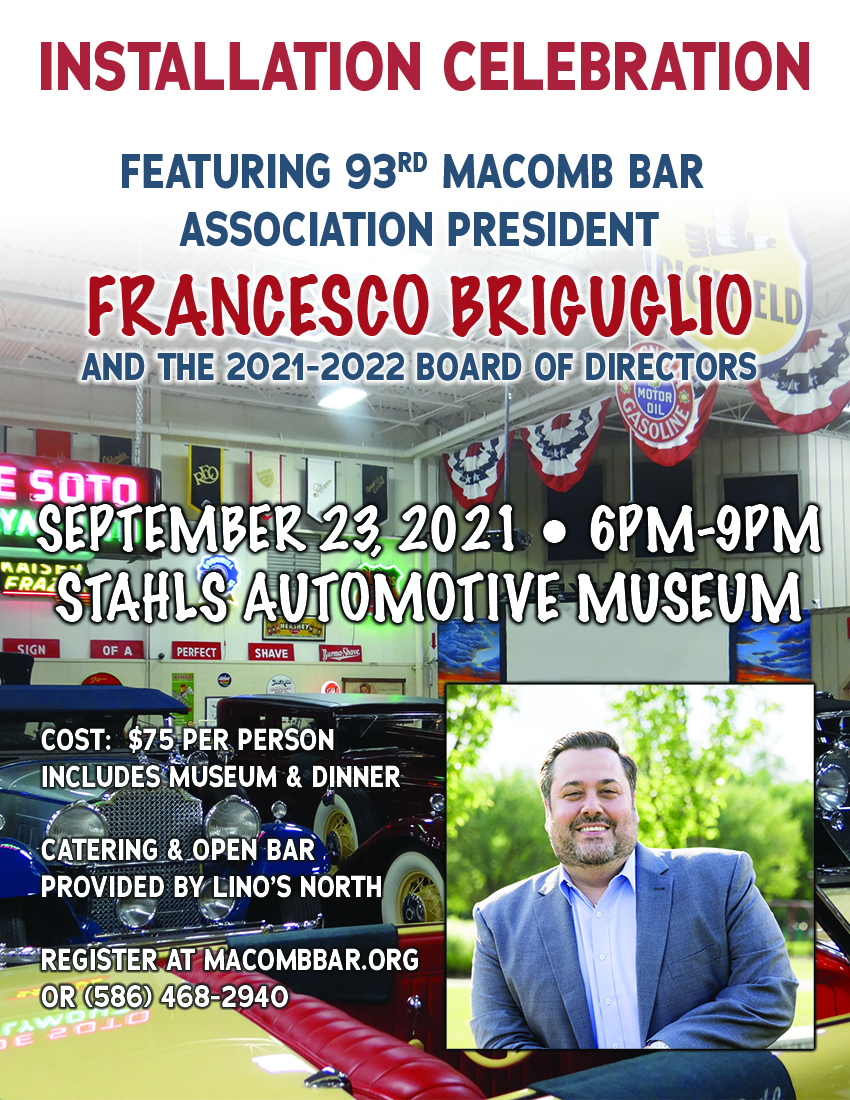 Installation Celebration
Installation Celebration featuring 93rd Macomb Bar President Frank Briguglio and the 2021-2022 Board of Directors.
Cost:  $75 per person

A Study in Firearms and Ballistics (Via Zoom)
Friday, October 15, 2021
10:00am-12:00pm
$60.00/2 CLE Hours
by Christopher Robinson
Register at www.cdamonline.org
REGISTRATION CODE: MACOMB21