Macomb Bar Past Special Events - "Legally Speaking" Episodes
2004 Prosecutor Date between former Macomb County Prosecutor Eric Smith and now Michigan Supreme Court Justice David Viviano.
Macomb Bar Association Centennial Celebration honoring Kenneth Sanborn with the Medal of Achievment and Courage for his victorious defense of Mr. Radulovich against the United States Air Force set the spark to the flame that fueled the fall of McCarthyism.
Legally Speaking - Macomb Bar's Own TV Show
The Macomb Bar offers a variety of events that makes us unique.  Our relationship with the Macomb County Bench is like no other.  Network with your colleagues, take one of our seminars, come to a committee meeting.  Make the most of your membership!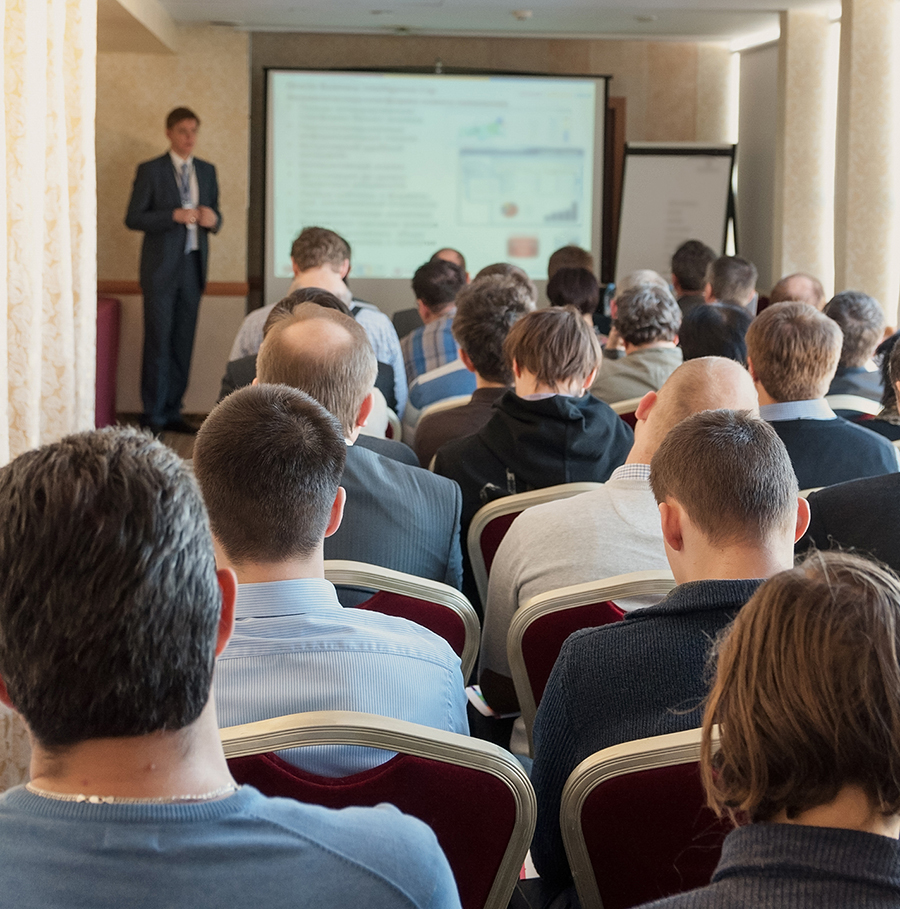 Criminal CLE's
Criminal CLE's
Deferrals, Delays and Dismissals:  (By ZOOM)
October 6, 2022  11:00am
MACOMB REGISTRATION CODE:  MLSC31
MACOMB REGISTRATION TYPE:  MACOMB, LAPEER, ST. CLAIR
Appealing Bail Decisions:  (By ZOOM) 
October 6, 2022  11:00am
MACOMB REGISTRATION CODE:  MLSC32
MACOMB REGISTRATION TYPE:  MACOMB, LAPEER, ST. CLAIR
CDAM Evidence Boot Camp A (In Person)
October 7, 2022 9:00am
MACOMB REGISTRATION CODE:  MOL8
MACOMB REGISTRATION TYPE:  MACOMB,LAPEER, ST. CLAIR
Show and Tell - Demonstrative Aids Throughout Trial:  (By ZOOM)
October 13, 2022  11:00am
MACOMB REGISTRATION CODE:  MLSC33
MACOMB REGISTRATION TYPE:  MACOMB, LAPEER, ST. CLAIR
CDAM Evidence Boot Camp D: (By ZOOM)
October 28, 202  9:00am
MACOMB REGISTRATION CODE:  MOL9
MACOMB REGISTRATION TYPE:  MACOMB, LAPEER, ST. CLAIR
A is for Attorney (In Person)
10 November 10, 2022 • 9:30 AM
Shanty Creek, Bellaire, MI
MACOMB REGISTRATION CODE: MLSC28
REGISTRATION TYPE:  MACOMB, LAPEER, ST. CLAIR
CDAM Fall Conference
November 11 & 12, 2022
Shanty Creek, Bellaire, MI
MACOMB REGISTRATION CODE: MLSC26
REGISTRATION TYPE:  MACOMB, LAPEER, ST. CLAIR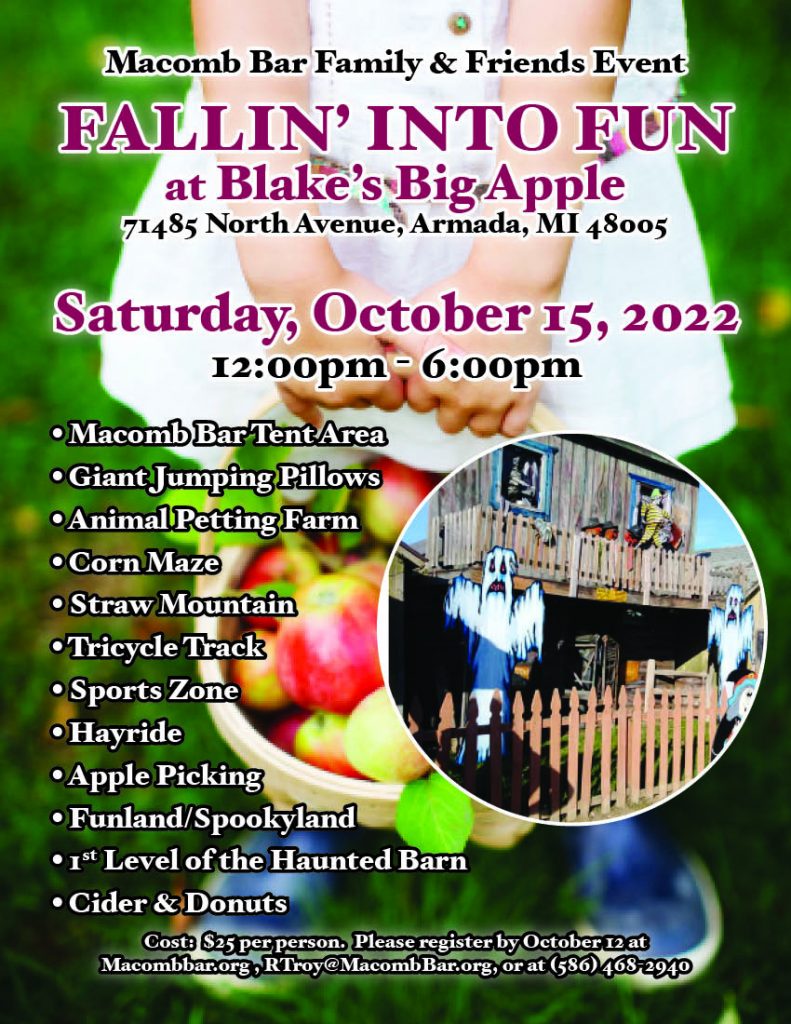 Fallin' Into Fun - October 15, 2022