The Macomb Bar and CDAM Offers Macomb Attorneys Free Online Education for MIDC Credit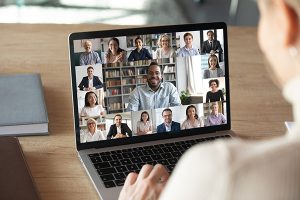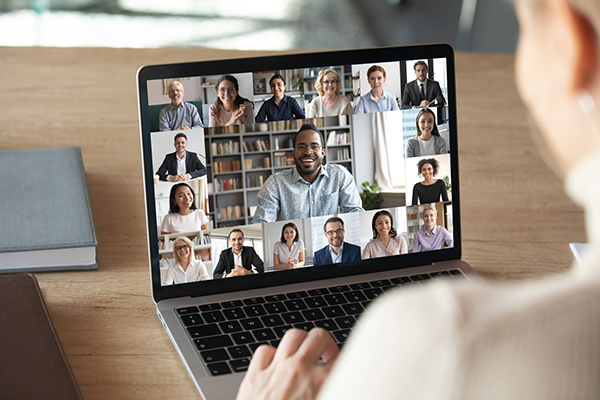 Due to circumstances presented by the COVID -19 pandemic, Macomb County assigned counsel may now complete 12 Annual hours of required training online in 2020. Macomb Bar / CDAM currently has webinars and videos available and a several more will be available in the coming days and weeks, including a Zoom on the topic of Macomb County Specialty Courts.
Registration is necessary. Visit
www.CDAMonline.org
, choose your training and during the registration process be sure to identify what Macomb County Court Funding Unit you provide service to. For example, if you are on the 16th Circuit list, check off Macomb 16C. If you only provide service for 40th District, check off 40D.
2020 Webinars and Video Replays
2020 Annual Hour Zoom Webinars
What Every Attorney Needs to Know About Arraignments
Featuring Macomb County Public Defender Thomas J. Tomko
Tuesday, November 20, 2020: 11-12pm

$30/1  ANNUAL CLE - 
FREE to CDAM Partner, including MCBA
REGISTER
NOTES:
1. Attorneys will receive a recording of every speaker's presentation, which will allow registrants to attend the live sessions that best suit their schedule and watch video replays of sessions they were not able to watch live.
2. If you want to be invoiced for your registrants in FY-2019-2020, please email Ramona Sain at RSain@CDAMonline.org ASAP. Otherwise, invoices will be processed in FY2020-2021.
2020 Skills Training via Zoom
Skills Training sessions are divided into multiple Zoom days so registrants must be committed to attending each day. No single day registrations will be allowed and no refunds if an attorney registers but does not attend both days. This hands- on training will not be videotaped for post-training purchase/viewing. Only sixteen (16) attorneys are allowed in each training. If a training is full, please encourage your attorneys to sign up for the waitlist. Oftentimes there are last minute cancellations. Additionally, this will provide guidance on how many additional Skill Training sessions CDAM needs to schedule.
Evidence Boot Camp C via Zoom
8 Skills Training CLE Hours/$240
Thursday, November 19 • 9am-1pm
REGISTRATION CODE: EBCNOV19
Evidence Boot Camp D via Zoom
8 Skills Training CLE Hours/$240
Thursday, December 3 • 1pm-5pm
Friday, December 4 • 9am-1pm
REGISTRATION CODE: EBCDEC3
Video Replays
1-Hour Video Replays
Doing Our Best Work for Clients Under Less-Than- Great
Circumstances: Remote Prep and Practice Tips for Courtroom Advocacy in 2020
REGISTRATION CODE: ADVOCACY
Roadside Drug Testing: Understanding the New Law
REGISTRATION CODE: MACOMB10
Advanced Cell Phone Location Evidence
REGISTRATION CODE: MACOMB12
Basic Cell Phone Forensics
REGISTRATION CODE: MACOMB5
Basic Cell Phone Location
REGISTRATION CODE: MACOMB4
Current Tech Challenges and Old-Fashioned Pitfalls of Modern Discovery
REGISTRATION CODE: PITFALLS
You Love Your Son, Don't You Ma'am?
Bias: Defining it, Exposing it, and Crossing on it.
REGISTRATION CODE: FREEBIAS
2-Hour Video Replays
Using Their Shield as Your Sword: Cross Examining the States' Expert Witness in Child Sex Cases
REGISTRATION CODE: MACOMB8
Daubert Duo: Don't Bring A Sling Shot to a Gun Fight
REGISTRATION CODE: MACOMB6
Driver's License Restoration: A Look Behind the Curtain
REGISTRATION CODE: DAAD
Effective Motion Practice – Winning Your Case Before Trial
REGISTRATION CODE: MACOMB7
Evidence Extravaganza – How to Rule in the Courtroom with Your Evidence Knowledge
REGISTRATION CODE: MACOMB3
Fearless Defense: Putting Your Client on the Stand
REGISTRATION CODE: MACOMB9
If you have participated in a seminar in the past, either in person or by video, that particular seminar will not count towards the required 12 annual hours. In other words, no repeats.