2021 Criminal CLE Replays
The Macomb Bar / CDAM Partnership provides Macomb County Appointed Attorneys UNLIMITED MIDC approved CLE for FREE.  Macomb County assigned counsel may now complete their required 12 Annual hours of required of CLE online and, effective October 1, 2020, Macomb  assigned counsel may take an unlimited number of our webinars and video replays.  See the titles below for REGISTRATION CODES.
Registration is necessary. To register, visit www.CDAMonline.org, choose your training and during the registration process be sure to check Macomb Bar for the REGISTRATION CODE.
If you have any questions contact Rick Troy at RTroy@MacombBar.org or
586-321-4565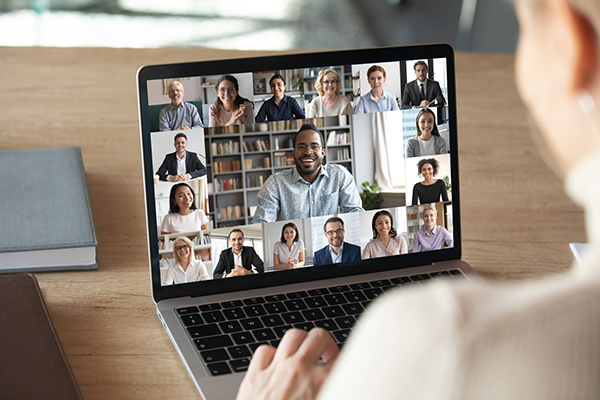 2021 SUMMER CONFERENCE FRIDAY (8.5 HOURS)
REGISTRATION CODE:  MACOMB20A
2021 SPRING Conference Friday (9 hours)
REGISTRATION CODE:  MACOMB17A
2021 FALL Conference  Friday (8 hours)
REGISTRATION CODE:  MACOMB23A
2021 FALL CONFERENCE  Saturday (4 hours)
REGISTRATION CODE: MACOMB23B
1 Hour Replay
Pretrial Motions for the Novice  - REGISTRATION CODE: MACOMB18
Discovery in 2020:  Challenges and Pitfalls in Trials on Appeal - REGISTRATION CODE:  MACOMB13
What Every Attorney Needs to Know About Arraignments - REGISTRATION CODE:  MACOMB15
Basic Cell Phone Location. - REGISTRATION CODE: MACOMB4
Basic Cell Phone Forensics - REGISTRATION CODE: MACOMB5
MI Law Update - Roadside Drug Testing: Understanding the New Law - REGISTRATION CODE: MACOMB10
Advanced Cell Phone Location Evidence - REGISTRATION CODE: MACOMB12
Jury Selection and Bias - REGISTRATION CODE: MACOMB2
You Love Your Son, Don't You Ma'am? - Bias: Defining it, Exposing it, & Crossing on it.
REGISTRATION CODE: FREEBIAS
Doing Our Best Work for Clients Under Less-Than- Great Circumstances: Remote Prep and Practice Tips for Courtroom Advocacy in 2020 - REGISTRATION CODE: ADVOCACY
2-Hour Video Replays
A Study in Firearms and Ballistics - REGISTRATION CODE:  MCBA/STCLAIR24
Around the World of Evidence in 120 Minutes - REGISTRATION CODE:  MCBA/STCLAIR20C
Evidence Extravaganza - How to Rule the Courtroom with Your Evidence Knowledge REGISTRATION CODE:  MACOMB3
Daubert Duo: Don't Bring a Sling Shot to a Gun Fight REGISTRATION CODE: MACOMB6

Effective Motion Practice: Winning Your Case Before Trial REGISTRATION CODE: MACOMB7

Using Their Sword as Your Shield: Cross Examining the State's Expert Witness in Child Sex Cases REGISTRATION CODE: MACOMB8

Fearless Defense: Putting Your Client on the Stand REGISTRATION CODE: MACOMB9

Driver's License Restoration: A Look Behind the Curtain. REGISTRATION CODE: MACOMB14
Empty Your Head of (Nearly) Everything You Thought You Knew About Expungements - REGISTRATION CODE:  MACOMB16
4 Hour Video Replay
Drug Recognition Experts:  REGISTRATION CODE:  MACOMB1
NOTES:
All Macomb Bar / CDAM trainings are Michigan Indigent Defense (MIDC) approved.
Attorneys with less than two years experience are required to complete 16 hours of SKILLS training and 12 ANNUAL hours to be eligible for appointments.
Attorneys with more than two years experience are required to complete a minimum of 12 ANNUAL hours.
CLE hours are recorded annually, January 1 through December 31.
CLE hours cannot be banked or carried over to the next calendar year.
All attorneys begin at 0 hours on January 1.
Attorneys that complete training from training providers other than Macomb Bar / CDAM are responsible for providing the Macomb Bar with copy of certificate of completion.  It is advised to confirm that trainings are MIDC approved before taking the training.
2021 Skills Training via Zoom
Skills Training sessions are divided into multiple Zoom days so registrants must be committed to attending each day. No single day registrations will be allowed and no refunds if an attorney registers but does not attend both days. This hands- on training will not be videotaped for post-training purchase/viewing. Only sixteen (16) attorneys are allowed in each training. If a training is full, please encourage your attorneys to sign up for the waitlist. Oftentimes there are last minute cancellations.
If you have participated in a seminar in the past, either in person or by video, that particular seminar will not count towards the required 12 annual hours. In other words, no repeats.